Spring in 2021 turns out to be much more treasured when going through a long and dark winter. Being locked indoors for quite a while, most of us are eagerly awaiting Spring. Now the lush greenery and blooming flowers are everywhere, it is really a good time to prepare for the spring family photo. Imagine the scene that all family members put on the pastels like wardrobe and embrace the green and fresh nature, what a feast it is!!
Below, are essential tips to make the most out of your spring family photos. With well-prepared family and photographer, these spring photos are the most cherished ones for recording the loving family interaction and connections.
Tips for family members:
Tip 1: Prepare the wardrobe in advance.
Spring family photos give you many chances to experience colors. It is the perfect time to show the spunky side of your family. Google the latest fashion trend and make them in your wardrobe. By combining the coordinating colors with bold colors, such as gray with yellow, cream with red, the photos would be absolutely bright and vibrant. If you have dreamed your family photos to be elegant, you can pick neutral colors, like creams, gray, or light browns. To achieve a modern element, you can also use headbands or hats to make the photo much more outstanding.
For more family wardrobe advice, here are two relative articles for your reference: 
10 Wonderful Spring Family Picture Outfit Ideas
Spring Family Photo Outfit Ideas
Tip 2: Get ready before the session.
Family activities are always in a rush. It takes quite a long time to get all the members well dressed and prepared, so make sure to leave plenty of time for the preparation. Since a family photo session is also a high energy-cost activity, mums should arrange the time to rest well and eat well.
Tip 3: Include an activity to get a lifestyle photoshoot.
To capture the natural interaction and emotions between family members, a lifestyle photoshoot is often the best way to show the family flow. Think about what activity your family members like to do the most, such as playing cards, reading books, blowing bubbles, singing, or any others. Incorporate it in the photo session, then all family members would engage in the activity and show the authentic smile and natural love.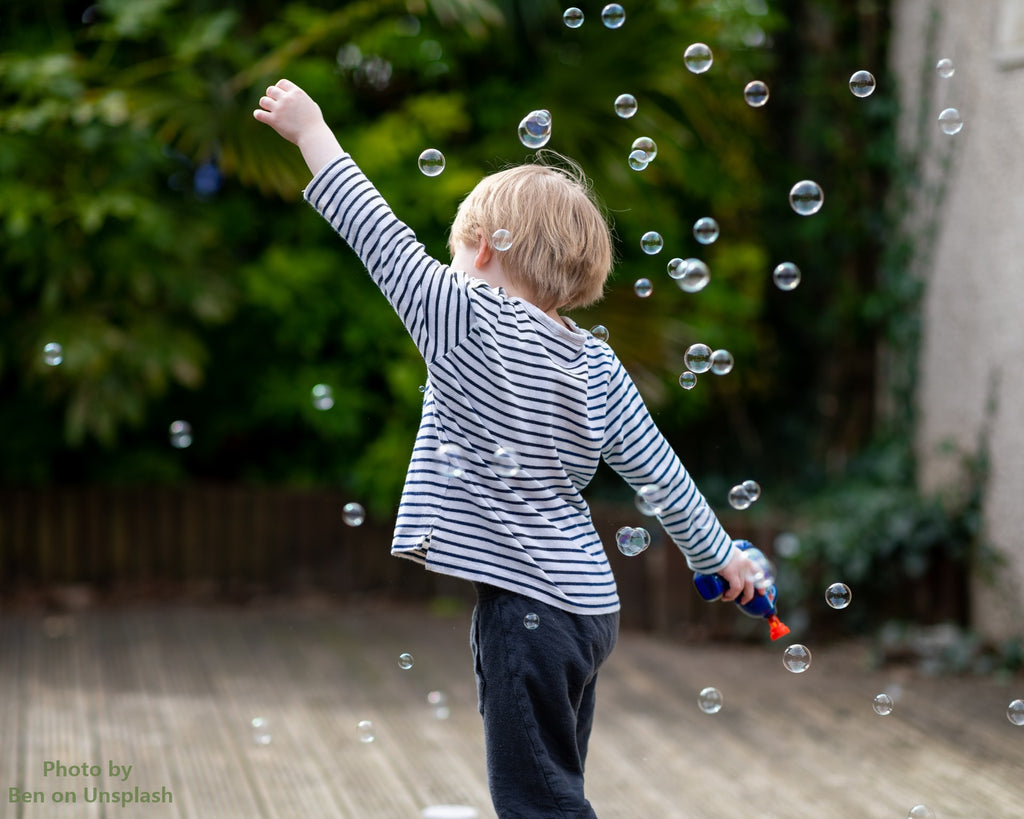 Tips for photographers:
Tip 1: Double-check your equipment and accessories.
Make sure you have made a thorough check with all your equipment and accessories. For the camera and lens, do not only turn the power on or off, but also make some testing shoot to have a complete detection for the functions you may need to use in the session. So as to your strobe, reflector, and other lighting gear.
What's more, it is also necessary to clean out and reformat the memory card, recharge the flash batteries, backup your memory card with a clean-out external hard drive.
Tip 2: Update your portfolio and website.
Update your portfolio and website to show your latest works. Make it clear what sessions you have recently, and show some amazing works. So that your customers could know what you have now and book their sessions if there are some photos they like.
Tip 3: Make a Spring specific Go-To location list and wardrobe guides.
It is obviously better to make a spring session outside with the greenery and blooming flowers. Therefore, you should scout the new location and test the lighting during the day. Great photos are always well-planed.
A "What To Wear" Pinterest board is also much useful for the spring session. From the board, your customers could refer to the tips in their sessions. A well-prepared wardrobe counts a lot to great photos.
Creative ideas for Spring family photo:
1. Shower with rubber boots and umbrella
2. Photo with flowers or animals
3. Blowing bubbles
4. Shoot with balloons
5. Photo of Spring picnic
6. Hand-in-hand photo
7. Shoot the activities
8. Family kiss
If you like this blog, please share it!
If there is any other idea about vinyl photography backdrops, please contact us!
Join our Facebook Group:https://www.facebook.com/groups/foxbackdrop for more discussion and discount information.